The poet with panache–and a legendary nose–plays anew under the Theater Tent:
Longtime HVSF company member Jason O'Connell leads a five-person cast as his own Cyrano, the brilliant thinker, wordsmith, and swordsman. He's a thorny romantic with an outsized reputation and a barely-contained love for his childhood sweetheart, Roxane. Can she sniff out the truth in this sophisticated suitor's heart before it's too late?
Explore the Story
A revered soldier in the French army, Cyrano de Bergerac carries a rapier-sharp wit, passion for poetry, and outsized confidence. But the wordsmith's one weakness–his embarrassing nose–keeps him from telling his true love, the brilliant and beautiful Roxane, how he really feels about her. Roxane is desired far and wide, and when the pompous Count DeGuiche hires a no-talent actor named Montfleury to entertain her, Cyrano shows up to give Montfleury an impressive dressing down in front of the crowd. Count DeGuiche is swayed by Cyrano's wit and offers to become his patron, but Cyrano refuses, angering the nobleman. Roxane invites Cyrano to meet her the following day.
When Roxane arrives, the poet is prepared to admit his love for her. Instead, Roxane reveals that she has fallen for a handsome new cadet in Cyrano's regiment named Christian, and asks Cyrano to keep an eye on her new crush. Cyrano begrudgingly agrees, but upon meeting his new charge, discovers the dapper young man is as inarticulate as Cyrano is loquacious. Christian loves Roxane, too, but knows he doesn't have the words to win her. The two men devise a plan wherein Cyrano, by proxy, will write love letters to Roxane while Christian reaps the rewards.
Meanwhile, a war has begun between France and Spain. Count DeGuiche is determined to send Cyrano's regiment to the front lines as punishment, but Roxane petitions him to keep them at home. On the eve of battle, DeGuiche attempts to arrange a rendezvous with Roxane but she hastily arranges her marriage to Christian instead, and DeGuiche is crushed. He sends Cyrano and Christian to war in retaliation.
Months pass and, unbeknownst to Christian, Cyrano has continued writing to Roxane, criss-crossing the battlefield to hand-deliver notes. Roxane pines for her husband and finds her way to the trenches, bringing food and supplies to the war-worn battalion. Cyrano and Christian's ruse is almost revealed in a moment of calm, but tragedy strikes, leading Cyrano to maintain the secret. Can the poet with panache ever find the courage to own his words?
The New York Times "[Jason O'Connell] he brings out the stand-up artist in CYRANO, a man who brandishes one-liners as if they were rapiers" – Ben Brantley
Christian Luis Quintero*
Cyrano Jason O'Connell*
Deguiche, Montfleury George Merrick*
La Bret, Duenna Nance Williamson*
Roxane Britney Simpson*

Playwrights Jason O'Connell and Brenda Withers
Director Meredith McDonough
Costume Designer Jessica Wegener Shay
Lighting Designer Paul Toben
Sound Designer Palmer Hefferan
Scenic Designer Kristen Robinson
Props Designer Joshua Yocom
Stage Manager Janelle Caso
Casting Stephanie Klapper Casting
A Co-Production with Two River Theater, Red Bank, NJ
*Member of Actors' Equity Association, the Union of Professional Actors and Stage Managers in the United States.
Edmond Rostand's original Cyrano de Bergerac was written in 1897 and is a fictional tale inspired by the real Savinien de Cyrano de Bergerac (1619 – 1655), a French libertine novelist, playwright, and duelist. The play has been translated and performed all over the world.
As a longtime HVSF company member, Jason O'Connell has established himself as one of our most iconic comedians, giving performances "of a considerable complexity, making the most of the comedy but taking equal care to bring out the pathos." (The Wall Street Journal) In recent years, his original plays and adaptations have traveled to regional theaters throughout the country.
Can I read the play before I arrive?
O'Connell and Withers' adaptation is not available for public download, but you can read Edmond Rostand's original text to get a sense of the story here!
Is this show appropriate for my children? 
Although every family's tolerance for grown-up themes is different, we believe Cyrano is appropriate for school-aged children. Little ones under 5 should stay home.
How can I learn more about the play? 
Join us for our pre-show Friday Night Prologues series or a post-show Talkback with actors to learn more about the work under our Theater Tent. Learn more about our 2019 Special Events here.
What's the style of the show?
Our designers are still building the world of Cyrano, so anything is possible! However, productions under the Theater Tent usually incorporate contemporary music and dress because we believe creating pathways for audiences to make personal connections to the text is vital.
How long is the show?
This production, including a 15-minute intermission, runs approximately 2 hours, 35 minutes (7:30pm – 10:05pm).
Buy Tickets
Please be sure to review your performance dates and seat locations before finalizing your order below. Ready to book more dates? Back to Calendar.
---
The essence of Rostand's 1897 "heroic comedy'' — the wit, the heart, the pathos — remains intact in this incisive adaptation."

Don Aucoin,

The Boston Globe

A 'Cyrano' with panache at Gloucester Stage
George Merrick*
Deguiche, Montfleury (CYRANO); Baker (INTO THE WOODS)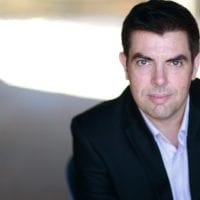 Jason O'Connell*
Cyrano (CYRANO); Narrator, Mysterious Man (INTO THE WOODS)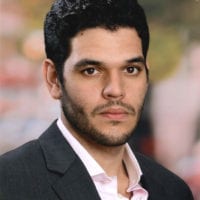 Luis Quintero*
Christian (CYRANO); Rapunzel's Prince (INTO THE WOODS)
Britney Simpson*
Roxane, Ensemble (CYRANO); Baker's Wife (INTO THE WOODS)
Nance Williamson*