Wishes, Worries, The Witch, and The Woods collide in song under the Theater Tent:
This beloved Broadway hit–a Tony Award winner and our first-ever musical–weaves together fractured fairy-tale favorites, spinning a dark tale of magic and its many consequences. Sondheim and Lapine's effortlessly enchanting cautionary tale finds a natural home on our one-of-a-kind perch above the Hudson River. Enjoy our extended run through September 8!
Explore the Story
As The Narrator draws us into the woods, we meet familiar favorites: Cinderella wishing to attend the King's festival; Jack wishing that his cow, Milky White, would produce some milk; Little Red wishing for bread to take to Grandmother's house; the Wolf wishing for his next meal; Rapunzel wishing for her freedom; and two charming Princes wishing for their Princesses.
We also meet new friends–The Baker and The Baker's Wife–wishing for a child. Their neighbor, a vile old Witch, cursed the family with infertility after discovering The Baker's father stealing her vegetables and beans. She also took The Baker's sister at birth, locking her high in a tower. She agrees to lift the curse if the couple can supply the ingredients for a potion she's cooking up in short order: the cow as white as milk, the cape as red as blood, the hair as yellow as corn, and the slipper as pure as gold.
The Baker and his Wife set off to assemble the materials, employing a bit of trickery at every turn and struggling to justify their deceits, while our fairytale favorites begin complicated journeys of their own. By Act I's end, wishes have come true and the promise of wealth, romance, or Happily Ever After seems near for all.
But as the lights come up on Act II, everyone is jolted into the woods again. A mysterious beanstalk signals something far more sinister, and the community must come together to face the unimaginable consequences of their insatiable appetite for more.
The Wall Street Journal: "'Into the Woods' gets done a lot—a whole lot — but I haven't seen it done this well since the original 1987 Broadway production." – Terry Teachout
Baker George Merrick*
Baker's Wife Britney Simpson*
Cinderella, Granny Laura Darrell*
Jack, Ensemble Brandon Dial (cc)
Jack's Mother, Stepmother Nance Williamson*
Little Red, Ensemble Kayla Coleman (cc)
Narrator, Mysterious Man Jason O'Connell*
Cinderella's Prince, Wolf Rhett Guter*
Rapunzel, Ensemble Kendall Cafaro (cc)
Rapunzel's Prince Luis Quintero*
Steward, Ensemble Ryan Washington (cc)
Witch Leenya Rideout*
Ensemble Jon Cook (cc), Timiki Salinas (cc)
Music and Lyrics by Stephen Sondheim
Book by James Lapine
Director Jenn Thompson
Costume Designer Sara Jean Tosetti
Lighting Designer Matthew Richards
Sound Designer Ken Travis
Music Director Amanda Morton
Choreographer Rhett Guter
Props Designer Joshua Yocom
Stage Manager Janelle Caso
Casting Stephanie Klapper Casting
*Member of Actors' Equity Association, the Union of Professional Actors and Stage Managers in the United States.
(cc) Member of the Hudson Valley Shakespeare Festival Conservatory Company
Inspired by Brothers Grimm and Charles Perrault fairy tales such as Little Red Riding Hood, Rapunzel, Cinderella, and Jack and the Beanstalk, Stephen Sondheim and James Lapine created Into the Woods to unite these tales around the moral struggles of their central characters. The musical debuted in San Diego in 1986 and premiered on Broadway in 1987, where it won several Tony Awards, including Best Score, Best Book, and Best Actress in a Musical.
While the show's first act follows each character's individual decision-making, Act II lays bare the impact of their actions on the entire community. Writing in the '80s, just as the theater community was being decimated by the 'giant' that was the AIDS epidemic, it is often suggested that Sondheim created Into the Woods as a parable for the disease and its aftermath.
Can I read the play before I arrive?
Actually, we recommend listening to the music! The original Broadway cast recording is available on Spotify and Youtube.
Is this show appropriate for my children? 
Into the Woods features many characters from the fairytales we know and love today, but "Happily Ever After" takes on a notably darker hue in Sondheim and Lapine's telling. The musical includes scenes which depict injury and death, as well as references to physical attraction. Although every family's tolerance for grown-up themes is different, we believe this production is appropriate for older children. Little ones under 5 aren't permitted under the tent.
How can I learn more about the play? 
Join us for our pre-show Friday Night Prologues series or a post-show Talkback with actors to learn more about the work under our Theater Tent. Learn more about our 2019 Special Events here.
What's the style of the show?
Audiences will recognize familiar fairy-tale imagery, but HVSF's production is distinct for it's visual simplicity.
How long is the show?
This production, including a 15-minute intermission, runs approximately 2 hours, 30 minutes (7:30pm – 10:00pm).
Originally Directed on Broadway by James Lapine
Orchestrations by Jonathan Tunick
INTO THE WOODS is presented through special arrangement with Music Theatre International (MTI). All authorized performance materials are also supplied by MTI. MTIShows.com
'Into the Woods' gets done a lot—a whole lot—but I haven't seen it done this well since the original 1987 Broadway production.

Terry Teachout,

Wall Street Journal

'Into the Woods' Review: Stunning Simplicity
Buy Tickets
Please be sure to review your performance dates and seat locations before finalizing your order below. Ready to book more dates? Back to Calendar.
---
Kendall Cafaro
Kayla Coleman (cc)
Little Red, Ensemble (INTO THE WOODS); Ensemble (MUCH ADO, CYMBELINE)
Jon Cook
Laura Darrell*
Cinderella, Granny, Ensemble (INTO THE WOODS)
Brandon Dial (cc)
Jack, Ensemble (INTO THE WOODS); Ensemble (MUCH ADO, CYMBELINE)
Rhett Guter*
Cinderella's Prince, Wolf (INTO THE WOODS)
George Merrick*
Deguiche, Montfleury (CYRANO); Baker (INTO THE WOODS)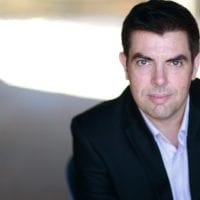 Jason O'Connell*
Cyrano (CYRANO); Narrator, Mysterious Man (INTO THE WOODS)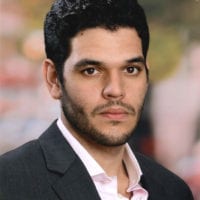 Luis Quintero*
Christian (CYRANO); Rapunzel's Prince (INTO THE WOODS)
Leenya Rideout*
Witch (INTO THE WOODS)
Timiki Salinas
Britney Simpson*
Roxane, Ensemble (CYRANO); Baker's Wife (INTO THE WOODS)
Ryan Washington (cc)
Steward, Ensemble (INTO THE WOODS); Ensemble (MUCH ADO, CYMBELINE)
Nance Williamson*